LOOKING FOR ME?
Complete your look with the perfect handbag
New LAUNCH - Pearly Dreamscape
SHOP LATEST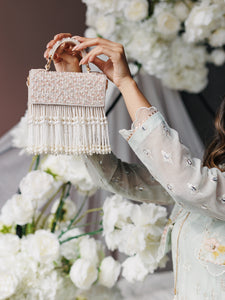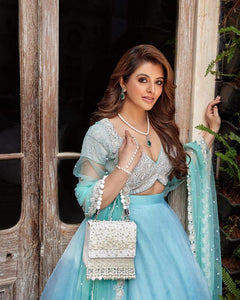 SHOP ALL COLLECTIONS
Flaunt your style with a clutch that's uniquely YOU
Fashion Flair
Pearl Dreamscape
Extraordinary line of handbags and neck capes redefines luxury with its fusion of opulent pearls and high-end couture design
Shop now
THEY LOVE US
What our clients say...
Luxury Couture
A statement that's detailed, yet simple
Shop now
IN DEMAND
Make your clutch yours... like really yours
With our personalized clutches, you can embroider your name, your team, your city... the possibilities are endless!
The ideal gift!
SHOP ALL PERSONALIZED
POUCH BAGS
Potlis that Pop
Fit more than just a lip gloss in these stylish pouch bags, ideal for pairing with your favourite lehenga.
SHOP ALL POTLIS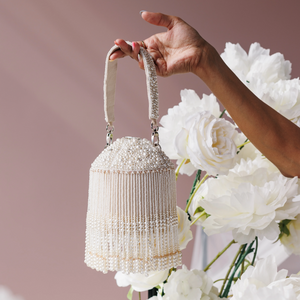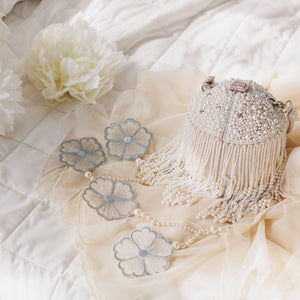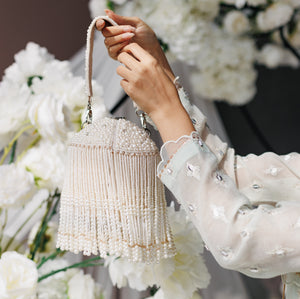 BACK TO CLASSIC
Simple, elegant, classic
Pearls, zardosi thread, and delicately embroidered motifs add class to any outfit — Western or ethnic.
SHOP ALL CLASSICS
INSTAGRAM INSPIRATION
Clutcheeet in the wild
Our hearts smile when we see you post pictures with our bags, we're so thankful for all of the support!